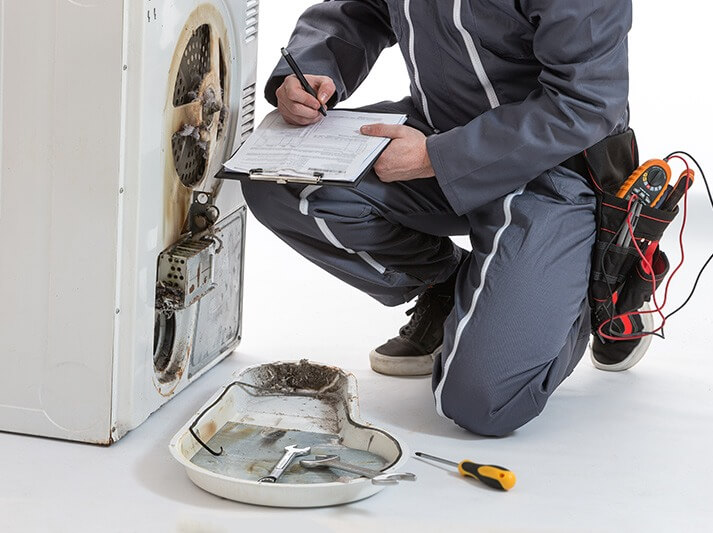 It is quite possible that you could sometimes find yourself wondering how you can find a washing machine repair company, especially if you are fond of making use of this device and then it suddenly backs up. Before you start to scratch your head in confusion and annoyance of what to do, you really need to bear in mind that help is just round the corner. Our company Superior Innovations Corporation is literally just a phone call or email away from you and whatever issues you might be having that might warrant getting a washing machine repair technician right away. We serve washing machine Repair service in NYC, Brooklyn, Queens, Long Island, New Jersey, Bronx, Rockland County, Putnam County, Dutchess County, Albany and Westchester County Area.
As an appliance repairs company, we are well established with several years of experience. With an impressive staff strength all of whom are well experienced and thoroughly trained in washing machine repair as well as repairs of household and domestic devices and appliances, Superior Innovations Corporation is well known for offering a high level of expertise and excellent services when it comes to washing machine repair services in New Jersey, New York, Albany, NYC, bronx, Rockand County, Queens NY.
You might not realise it, but any problem with your washing machine is actually like a sword that has double-edges. On one hand these are machines that are very complex which is evidenced in how they perform several tasks at different cycles and temperatures. And when it comes to the washing machine repair the diagnosis can take quite some time which makes their repairs to last a while. On the other hand, these are the household appliances that are known for breaking down the most frequently mainly due to their complexity. This is why you need to contact an experienced washing machine repair company like us at Superior Innovations Corporation.
You should never attempt to make any repairs on your own if your washing machine is faulty. These are appliances that are highly dangerous because they work with electricity and water. Rather, do yourself a favor and contact us right away.