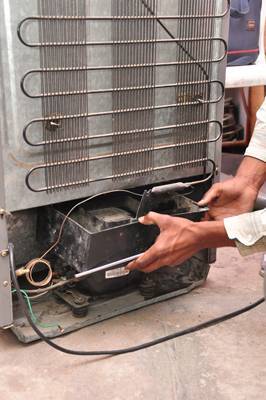 Busy home executives and high-power career people would never waste a minute when they require refrigerator repair services. While there are many appliance repair companies littered all over the internet, you would be saving yourself a great deal of time and effort sifting through them when you can simply come to us at Superior Innovations Corporation. Once you visit our website, you can easily contact us by email or phone and relay the details of the problems you are having with your fridge repairs in Bronx, NYC Areas.
For several years now, our company has been well known for offering the best refrigerator repair services to our numerous clients. We would be equally delighted to render this same quality service to you as soon as you reach out to us. As soon as you do so, our qualified refrigeration engineers would commence the necessary refrigerator repair that is needed in Bronx, Westchester County, Putnam County, Dutchess County, Albany, Nyc, queens, Rockand County.
Whenever you notice that your refrigerator is having some faults, it is not wise to begin to meddle with it. There is slight chance that an amateur or a novice would be able to undertake Your Samsung refrigerator repair in Westchester County, NYC. This is because they do not have the correct knowledge, tools, spare parts or training to become tasked with what is going to be an exercise in futility. Equally, it is dangerous to tamper with any electrical appliances like a refrigerator. It might not be as dangerous as the microwave which is most dangerous household appliance but still it is dangerous to fiddle with because it works with electricity. In order to be safeguarded and have peace of mind, whenever you need any refrigeration repair NYC, Brooklyn, Queens, Long Island, New Jersey, Bronx, Rockland County, Putnam County, Dutchess County, Albany and Westchester County, New York Area, simply give us a call and we would be ready to attend to your needs.