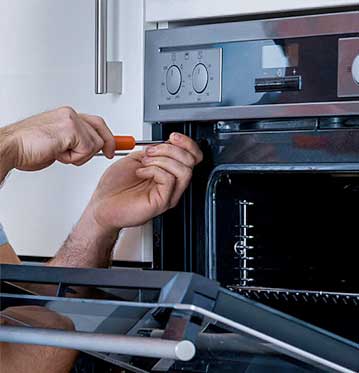 In every household, the oven is an appliance that is loved so much. In fact, whenever the holidays are rolling around the corner you know how true this is. It can be quite indispensable for anyone who wants to prepare festive pies, large animals, or any sort of baked and roasted recipes. And at such moments, we all get to appreciate the value of an oven that is of good quality and one that works well. However, we might be forced to look for an oven repair service whenever we notice that our much-loved oven refuses to turn on or if it is working too slowly.
The state of the ovens in most residential apartments is terrible. Most of them are like relics that are so old and of little use in these modern times. You might need to make some repairs to some of its components even if you do not really want to have the entire oven changed all at once. This is the reason why you need the services of a reputable oven repair company like Superior Innovations Corporation for viking oven repair in New York, NJ, Dutchess County, NYC, Bronx NY Area.
It is worth noting that it is quite easy to fix most ovens, especially the electric types. They are also very easy to dismantle and their parts are relatively inexpensive even though there could be so many of them, all individual and different from one another.
If you are confused by all of the components of an oven and don't seem to know how to trace what the problem might be, do not get worried. Simply visit our website and send us an email or better still make a call to us. We would be glad to respond to your queries and take your mind off any oven repair issues you might be facing.
At Superior Innovations Corporation our technicians are well trained and they know the best way to handle any oven repair or commercial oven repair issues for you in NYC, Brooklyn, Queens, Long Island, New Jersey, Bronx, Rockland County, Putnam County, Dutchess County, Albany and Westchester County. So do not hesitate to