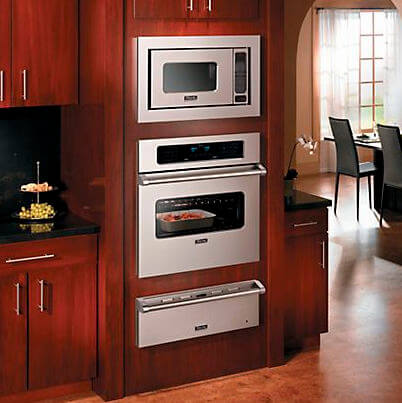 One of the best-loved appliances in the modern house especially when the holidays start to roll around is the built-in microwave. The kind of food that we would love to prepare during the holidays in a real working built-in microwave seems to be festive pies and small snacks. This is why whenever you observe that your appliance has become slow at working or if it stops turning on completely, you should not fret: simply call us at Superior Innovations Corporation for your built-in microwave repair.
Professional cooks and stay-at-home parents who delight in making recipes know that some built-in microwaves are very beloved and essential appliances in the kitchen. This is why they tend to last for several years as they get used over and over again. In the process several of its components might require changing and replacement. Sometimes it may become difficult to tell which parts were with the built-in microwave initially. The fact is that all in-built microwaves are not designed to be fixed easily. They are also not easy to disassemble and comprise of several parts that could be relatively inexpensive.
When it comes to built-in microwave repair in New York and New Jersey, is the main skill required is that of a keen diagnostic ability. Luckily, all of our electrical technicians and engineers are well versed in built-in microwave repair. This is why they know how to determine if the problem with your built-in microwave involves the dials or the switches, the internal wiring, the heating elements, or the electricity supply.
Even a simple fault as the door to your built-in microwave not closing well can make it not to work properly. The door of such an appliance must always remain properly sealed shut so that it can work appropriately. If you ever encounter any faults with your built-in microwave, do not hesitate to give us at Superior Innovations Corporation a call or an email. We cannot wait to render you our excellent built-in microwave repair service.